Contemporary Extension Completed
This young family wanted to create a home that allowed quality family time utilising the outdoor area and surrounding countryside views. The existing kitchen was comprised and small in comparison to the scale of the house so the initial brief was for the design to overcome this.
We discussed, with the client, opening up the rear of the property to create a visual and physical link to the outdoor space, embracing the views to the east and the west of the property as well as bringing plenty of light into the space.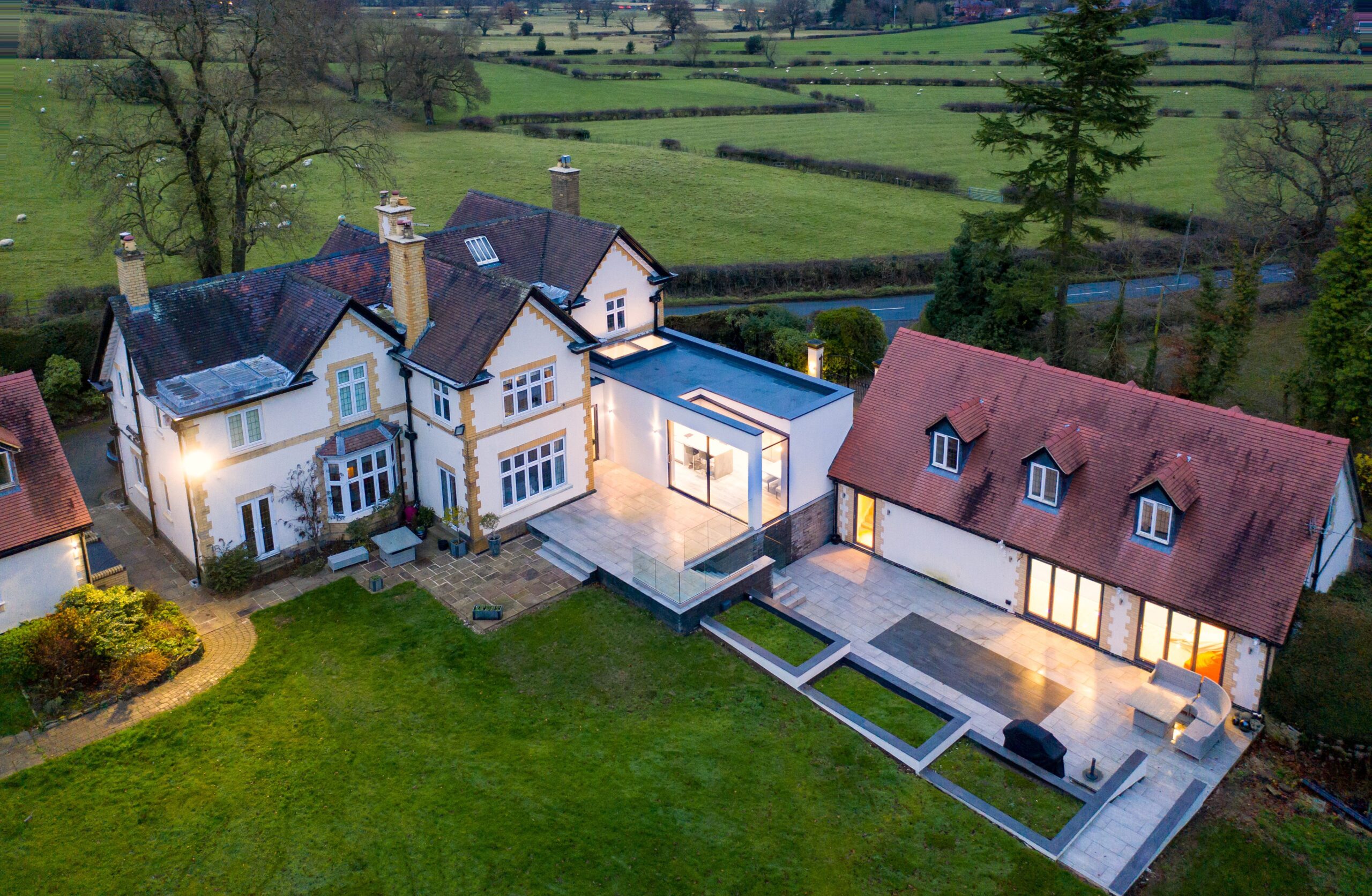 The architectural design was formed around 3 elements: the views, the land levels, and pulling daylight into the centre of the house. Windows and glazing panels were strategically positioned.
We worked with market leading glazing companies,  Fineline and Glazing Vision, to achieve a seamless transition between the indoors and outdoors which the eaves rooflight allowed us to achieve with its flush frameless design and the 35mm minimilist structural door frames. The sliding over rooflight offers additional daylight and natural ventilation to flood the rear of the space.
The landscaping was designed to work with the changing land levels in the garden to create a synergy between the existing landscaping and the new addition to the property.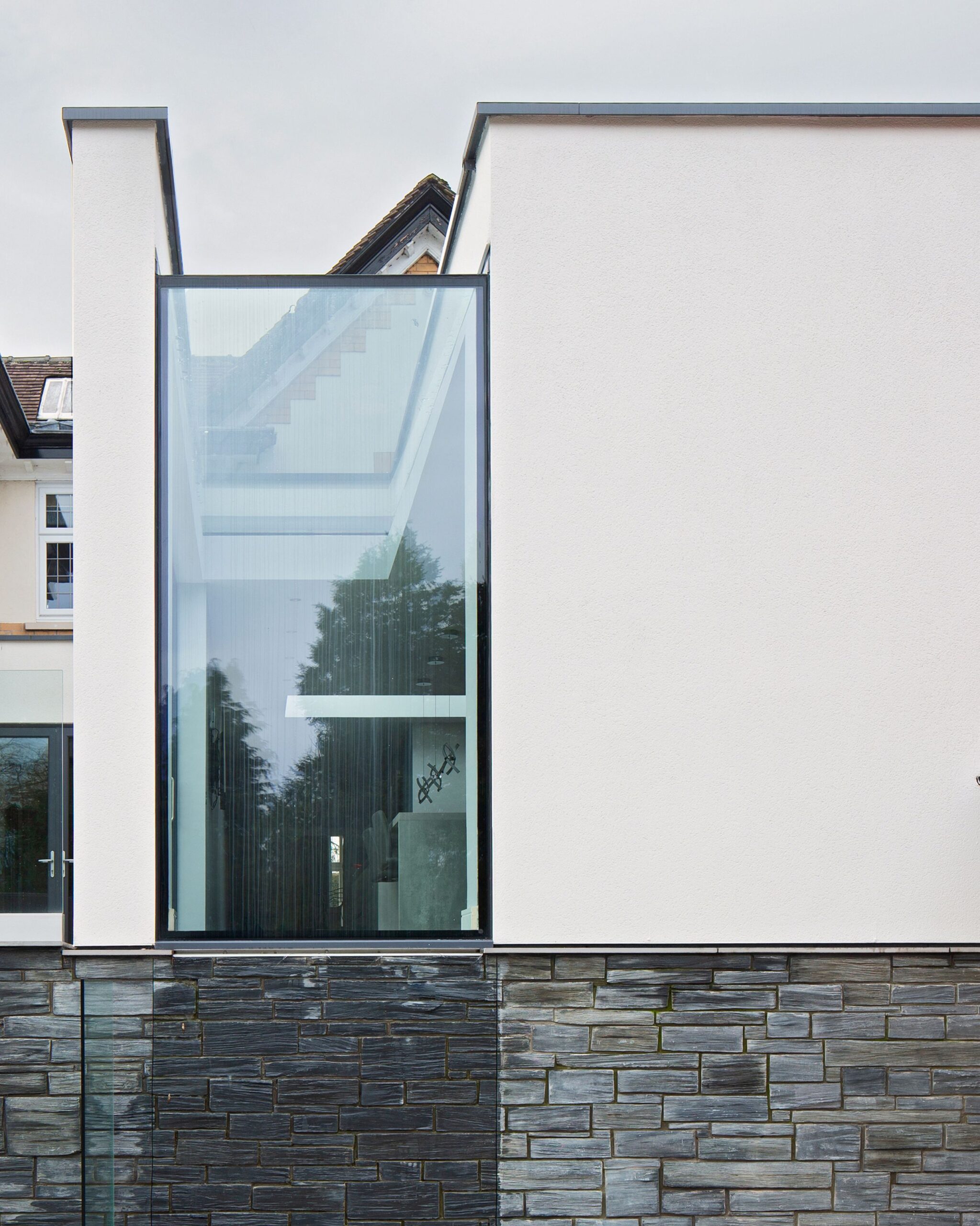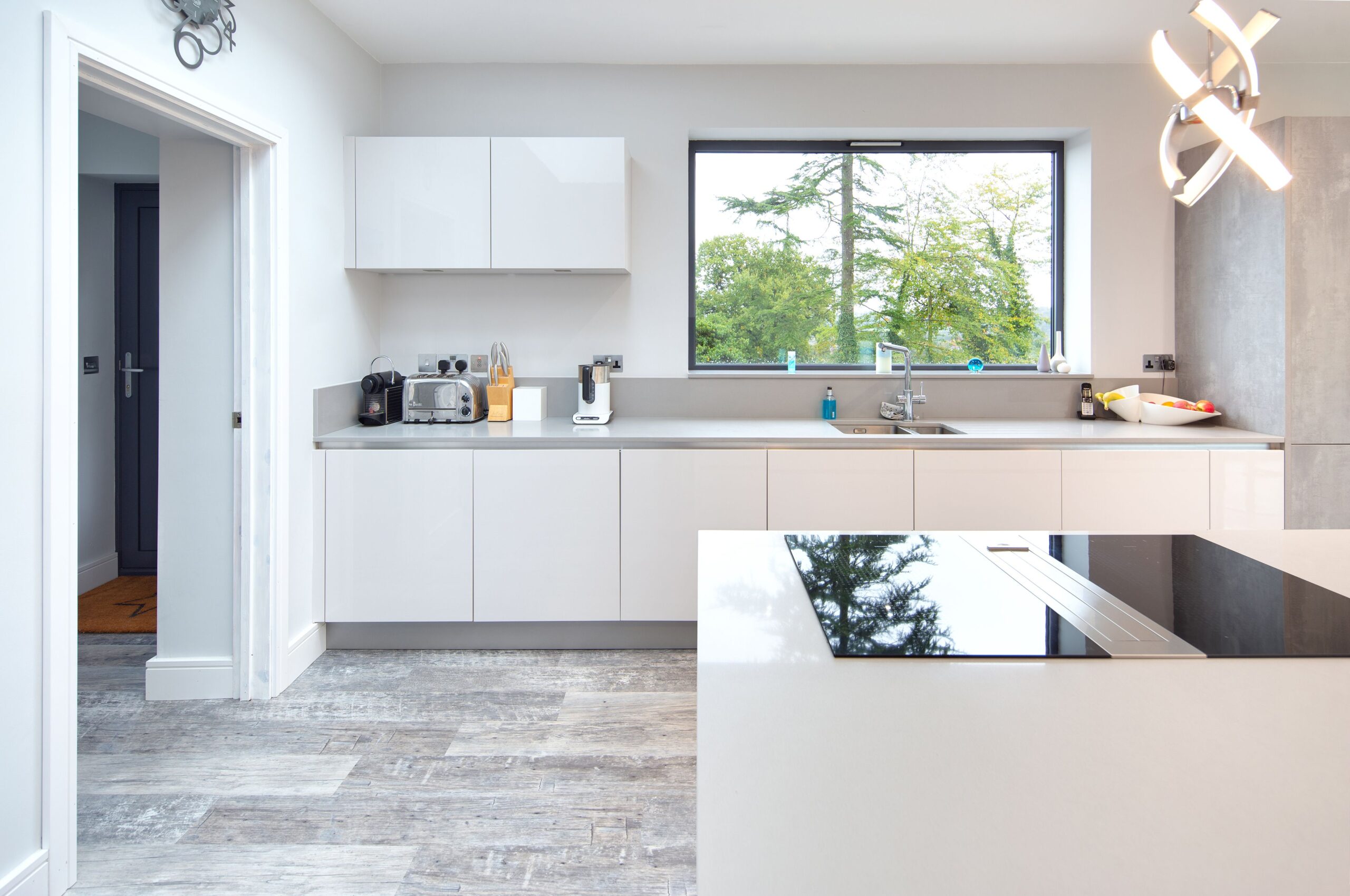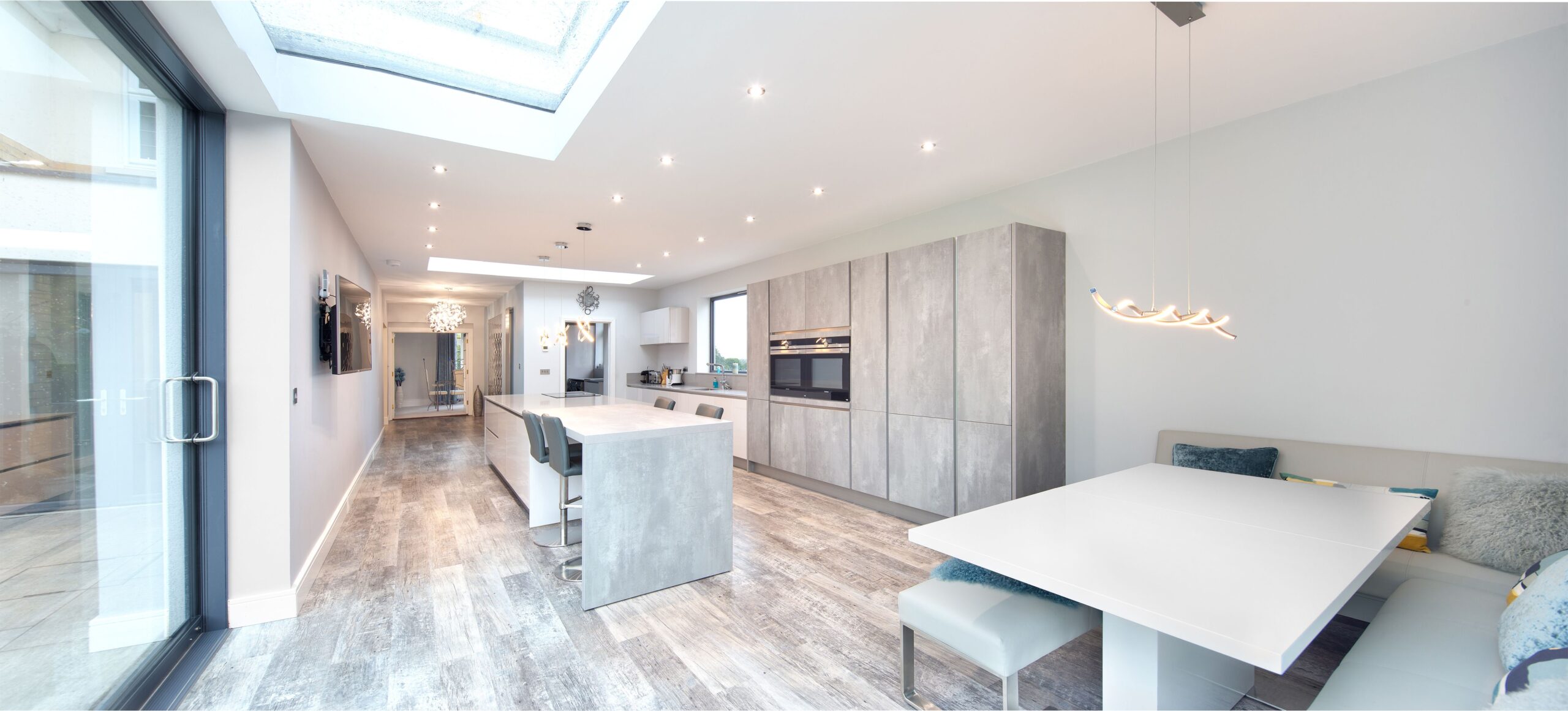 We have extremely happy clients and that's what it's all about. We are pleased with the finished results as we have achieved a design that allows the clients to move through the space and experience the different views individually. This ensures that there is a layer of reveal to the design depending on where you are within the space.
Contact us to discuss your extension and renovation projects with one of our architects